Robin's Wish
An intimate portrait of Robin Williams and his invulnerable spirit, Robin's Wish is the story of what really happened to one of the greatest entertainers of all time—and the battle he was unknowingly fighting with a deadly brain disease.
Lewy Body Dementia Fund
Lewy Body Dementia (LBD) is the second most common form of dementia. Causing a progressive decline in mental abilities, LBD is devastating for patients and caregivers. With symptoms ranging from visual hallucinations to Parkinson's disease-like symptoms, the need for research is urgent. You can help. Your support for the LBD Fund of the American Brain Foundation will create opportunities for better diagnosis and treatment and, one day, a cure.
Watch The Live Event
Thank you to all who joined us for the American Brain Foundation's exclusive behind-the-scenes discussion about the new Robin Williams documentary, Robin's Wish. We were honored to have our Vice Chair Susan Schneider Williams, wife of the late Robin Williams, and Tylor Norwood, director of the film, join us to discuss Robin Williams' life, the making of the film and the devastating impact of Lewy body dementia. If you missed the event, or just want to relive the night, watch the live event recording here.
The American Brain Foundation is a proud Consulting Partner of the film Robin's Wish. To learn more about the documentary film, including how to watch, visit https://www.robinswishfilm.com/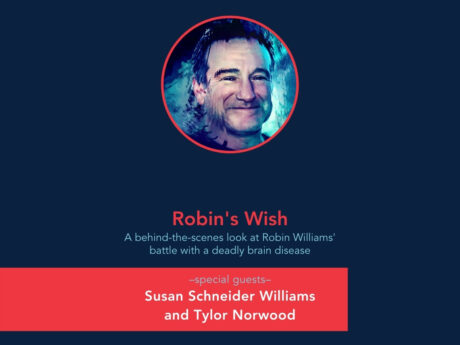 Share Your Story
Do you have a personal story about LBD? We would love to hear from you.