Back to Our Researchers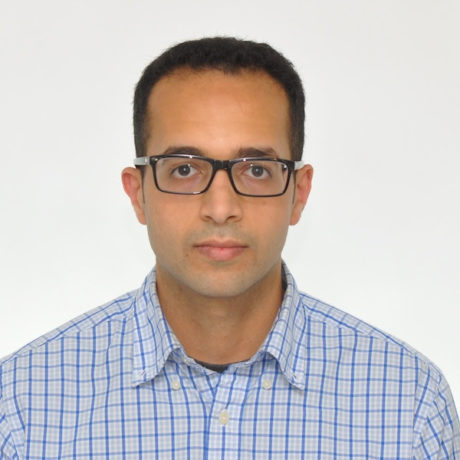 Omar Al-Louzi, MD
Clinician Scientist Development Award in Multiple Sclerosis
What We Know:
There is an imaging finding in patients with multiple sclerosis (MS) called the "central vein sign" (CVS), which is the appearance of a central blood vessel, presumed to be a small vein that travels through the center of lesions. Lesions demonstrating CVS appear to be more frequent in patients with MS compared to other disorders that can cause otherwise similarly appearing lesions on conventional magnetic resonance imaging (MRI). Studies have shown that quantification of the proportion of lesions demonstrating CVS in a given patient may differentiate MS from other diseases often mistaken for MS.
Our Plan to Help:
Dr. Al-Louzi will use new imaging techniques to investigate the characteristics of the CVS on MRI scans, including how these lesions change over time in different parts of the central nervous system. By studying the CVS as an imaging marker for MS, this project will help establish new MRI methods that can better distinguish MS lesions from other causes on MRI scans. If successful, these methods can be incorporated into standard MRI scans used to diagnose and monitor MS activity and help differentiate lesions caused by MS from those related to other conditions. In practice, this can help avoid unnecessary escalation of MS treatment in patients who develop new brain lesions over time due to other co-existing medical conditions. Furthermore, this work will shed light on how inflammation in MS develops around veins in the nervous system, providing us with a window to better understand the mechanism of plaque formation and novel therapeutic ways to target it in the future.
How You Can Help:
Donate to the American Brain Foundation to support Dr. Al-Louzi's important research that can help physicians more accurately diagnose patients with multiple sclerosis.
Dr. Al-Louzi is the recipient of the 2019 Clinician Scientist Development Award in Multiple Sclerosis funded by the American Brain Foundation and National Multiple Sclerosis Society.