Promoting equal access to diagnoses and treatments
Health Disparities
Brain diseases disproportionately affect Black, Latino, Asian, Native American, LGBTQ+, those in lower socioeconomic groups, individuals living in underserved geographies, and other marginalized populations in the United States. These are the same US populations that often experience lack of basic access to healthcare, neurological care, and other types of severe health disparities. They are also often underrepresented in brain disease research and careers in medicine and neurological research.
The American Brain Foundation will fund one grant in neurological healthcare disparities in 2023.
Next Generation Research Grant in Neurodisparities
The goal of this $150,000 scholarship is to reduce neurological health care disparities by fostering research that produces an understanding of how social determinants and bioscience influence brain health, the effect of disparities on neurological health, potential interventions to address health disparities, and how to integrate the impact of social determinants in clinical practice. This scholarship will also support career development of clinician-scientists with emerging expertise in neurological healthcare disparities, which is significantly understudied.
The 2022 grant was awarded to Whitley Aamodt, MD, whose research will study racial disparities in end-of-life care for Parkinson's disease.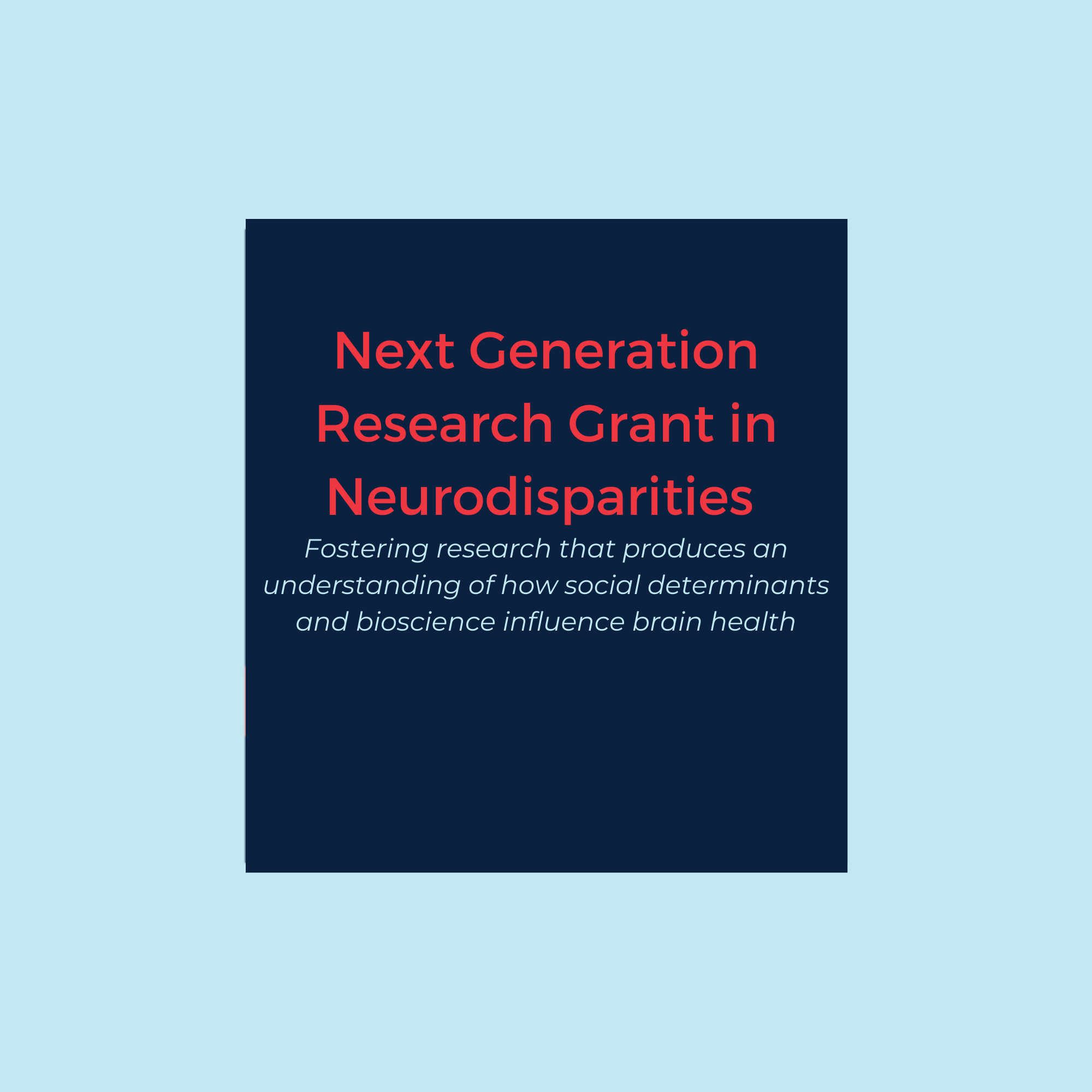 Seed Grant Funding to Promote Diversity, Equity, and Inclusion in Autism Research.
Funded by the American Brain Foundation in collaboration with the American Academy of Neurology, this pilot grant provides $60,000 in seed funds for research with the potential to increase knowledge about autism spectrum disorder (ASD) in populations that have been excluded from or underrepresented in research.
The 2022 grant was awarded to Audrey Brumback, MD, PhD, whose research will test the efficacy of a new diagnostic tool for ASD diagnosis for Latino families in the United States.