Tourette Syndrome Overview
Tourette syndrome is a neurological disease characterized by involuntary, repetitive movements and vocalizations called tics. While Tourette syndrome is considered a movement disorder, it is also a brain disease. Its cause is unknown, but current research suggests tics may happen when there are problems with how messages travel through the brain―such as abnormalities in certain areas of the brain or in communication between nerve cells.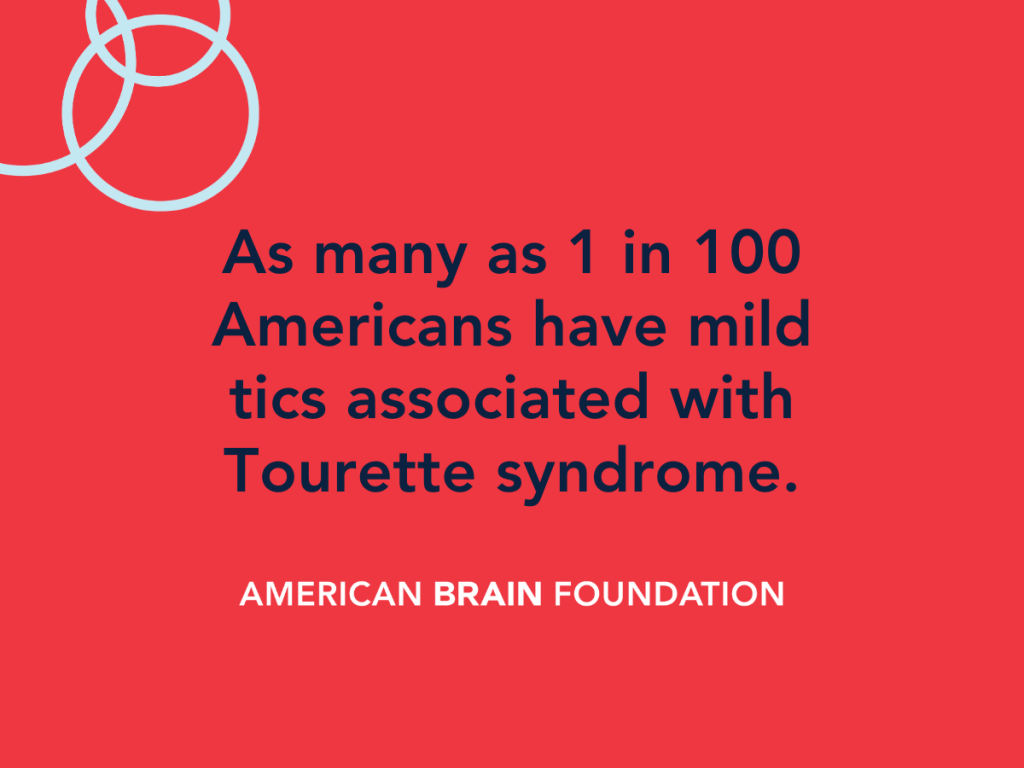 200,000
Americans have the most severe form of Tourette syndrome
1 in 100
People in the U.S. have milder symptoms
3-9 years old
Average age range of symptom onset
Tourette Syndrome Risk Factors
About 200,000 Americans have the most severe form of Tourette syndrome, but about 1 in 100 people in the U.S. have milder symptoms.
Tourette syndrome is an inherited disease, but the pattern of inheritance is complex. A genetic predisposition can result in varying degrees of severity or different forms of expression. Tourette syndrome is three to four times more common in males than females, and it occurs across all ethnic groups.
Tourette Syndrome Signs and Symptoms
Tourette Syndrome Diagnosis
Tourette Syndrome Treatments
Tourette Syndrome Research Efforts
Disease Resources

Support Brain Research
We need your help to continue to fund brain research projects and find cures. Stand with us in the fight against brain diseases and disorders.
Additional Brain Disease Information
Explore more brain disease information, research, and stories.
BLOG
News and Articles
Discover the latest news in brain disease research, hear stories from people affected by brain disease and their caregivers, read up on brain disease-specific information, and more.