What Is Stiff Person Syndrome?
Stiff person syndrome (SPS) is a rare neurologic disorder characterized by episodes of painful muscle spasms, progressive muscle stiffness in the trunk and limbs, and a heightened sensitivity to stimuli such as noise, touch, or stress.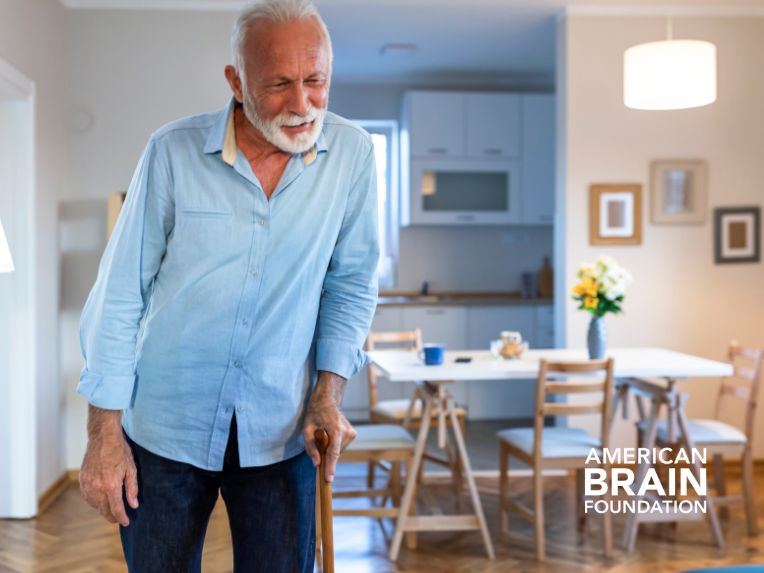 30-50
Age range SPS is typically diagnosed
2x
Number of women affected vs. men
Fewer than 5,000
Number of people affected in the U.S.
What Causes Stiff Person Syndrome?
The exact cause of SPS is unknown, but researchers suspect it is caused by an autoimmune reaction in which the immune system attacks a protein called glutamic acid decarboxylase (GAD) in the brain and central nervous system.
Antibodies act as the body's natural defenses and attack unwanted substances—like bacteria and viruses—to protect the body and prevent illness or infection. In the case of an autoimmune disease, antibodies mistakenly attack normal, healthy cells. Researchers have found that people with SPS have a high level of antibodies that attack GAD, so they are currently looking into whether this autoimmune reaction may play a role in causing SPS.
GAD produces a neurotransmitter called gamma-aminobutyric acid (GABA), which controls muscle movement. Low levels of GABA can cause the neurons responsible for movement to fire continuously, making it difficult for the body and mind to relax. Low GABA levels are also associated with anxiety and depression.
Stiff Person Syndrome Signs and Symptoms
Stiff Person Syndrome Diagnosis
Stiff Person Syndrome Treatment Options
Stiff Person Syndrome Research Efforts
Disease Resources
Brain & Life®: Stiff Person Syndrome
NINDS: Stiff Person Syndrome Fact Sheet
National Organization for Rare Disorders

Support Brain Research
We need your help to continue to fund brain research projects and find cures. Stand with us in the fight against brain diseases and disorders.
Additional Brain Disease Information
Explore more brain disease information, research, and stories.
BLOG
News and Articles
Discover the latest news in brain disease research, hear stories from people affected by brain disease and their caregivers, read up on brain disease-specific information, and more.