Multiple Sclerosis Overview
Multiple sclerosis (MS) is an unpredictable disease that affects more than 1 million people in the United States. The disease interrupts the communication between the brain and the body and causes muscle weakness, fatigue and balance problems. MS often causes distinct attacks, where symptoms get worse and then subside, which adds to the unpredictability for those living with this brain disease.
MS is a chronic disease of the central nervous system, which includes the brain, spinal cord, and optic nerves. MS can cause unpredictable attacks. It is believed to be an autoimmune disease, in which the body's immune system attacks its own tissues.
In the case of MS, the immune system causes inflammation that attacks myelin, the protective coating that surrounds nerve cells, and can cause damage to the nerve itself. This disrupts the communication between the brain and other parts of the body.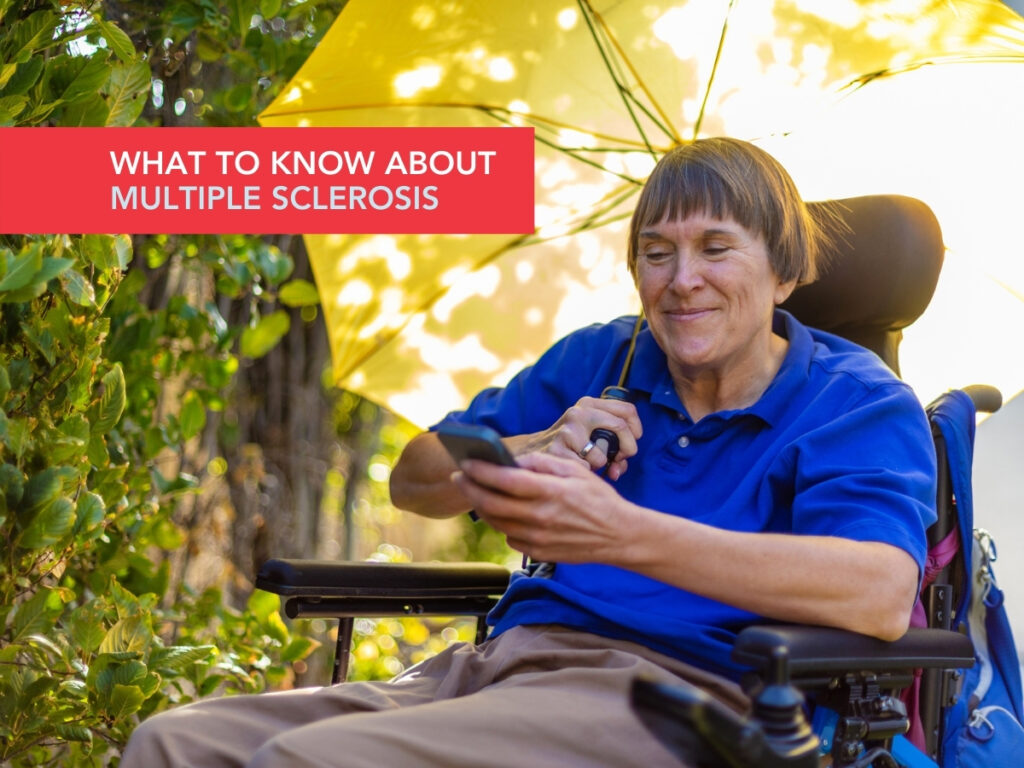 1 million
People living with MS in the U.S.
10,000
New cases diagnosed each year
Multiple Sclerosis Risk Factors
About 1 million people in the U.S. over the age of 18 live with MS, and 10,000 new cases are diagnosed every year.
The cause of MS is unknown, but it's believed abnormalities in the immune system as well as environmental and genetic factors could contribute to the risk of developing the disease. Two to three times more women are diagnosed with MS than men, suggesting hormones may play a part in risk. While MS is not an inherited disease, studies of families and identical twins show that some genetic risk may be inherited.
More cases of MS occur in areas farther from the equator, which points to potential environmental factors, such as vitamin D levels. Smoking and obesity may also increase the risk of developing MS.
Multiple Sclerosis Signs and Symptoms
Multiple Sclerosis Diagnosis
Multiple Sclerosis Treatments
Multiple Sclerosis Research Efforts
Disease Resources

Support Brain Research
We need your help to continue to fund brain research projects and find cures. Stand with us in the fight against brain diseases and disorders.
Additional Brain Disease Information
Explore more brain disease information, research, and stories.
BLOG
News and Articles
Discover the latest news in brain disease research, hear stories from people affected by brain disease and their caregivers, read up on brain disease-specific information, and more.