Advance brain research with a gift to the American Brain Foundation! Donate by December 31 to help researchers discover new treatments, preventions, and cures for brain disease.
Brain Diseases
Hydrocephalus
Back to Brain Diseases
What Is Hydrocephalus?
Hydrocephalus occurs when cerebrospinal fluid (CSF) is unable to circulate effectively and builds up inside cavities in the brain called ventricles. This excess CSF creates pressure in the brain and skull, damaging brain tissue and causing symptoms like headaches, vision problems, nausea, and vomiting. While hydrocephalus commonly impacts infants and older people, it can affect people of all ages, and it requires medical intervention to manage and alleviate the increased pressure on the brain. Hydrocephalus can lead to cognitive and developmental issues and, if left untreated, can be life-threatening.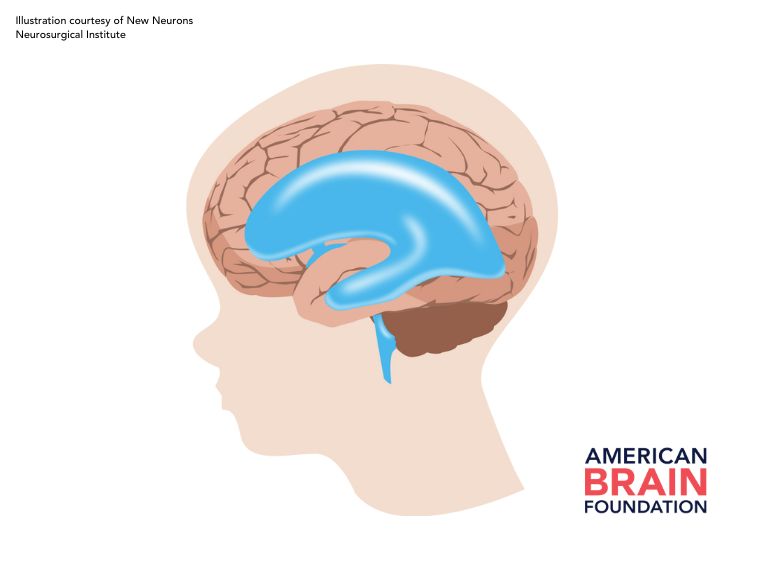 1 in 1,000
Estimated number of children born with hydrocephalus
Infants and 60+ years old
Most common age groups affected by hydrocephalus
5% – 6%
Estimated number of dementia cases due to hydrocephalus
Hydrocephalus Risk Factors
Hydrocephalus Signs and Symptoms
Hydrocephalus Treatment Options
Hydrocephalus Research Efforts
Hydrocephalus Resources
National Organization for Rare Disorders: Hydrocephalus

Support Brain Research
We need your help to continue to fund brain research projects and find cures. Stand with us in the fight against brain diseases and disorders.
Additional Brain Disease Information
Explore more brain disease information, research, and stories.
BLOG
News and Articles
Discover the latest news in brain disease research, hear stories from people affected by brain disease and their caregivers, read up on brain disease-specific information, and more.