Concussion Overview
Concussion is a common and mild form of traumatic brain injury. A concussion happens when the brain is jostled inside the skull due to an outside impact to the head or body, a fall against a hard surface, or a hit to the body that causes the head and brain to move quickly back and forth. This sudden movement of the brain can damage and stretch brain cells, cause chemical changes, and temporarily disrupt normal brain function, especially in the areas of memory and orientation. Traumatic brain injuries, even mild ones like concussions, are considered a brain disorder and can potentially cause lasting or permanent impact, including chronic traumatic encephalopathy (CTE), a fatal brain disease associated with repeated traumatic brain injuries.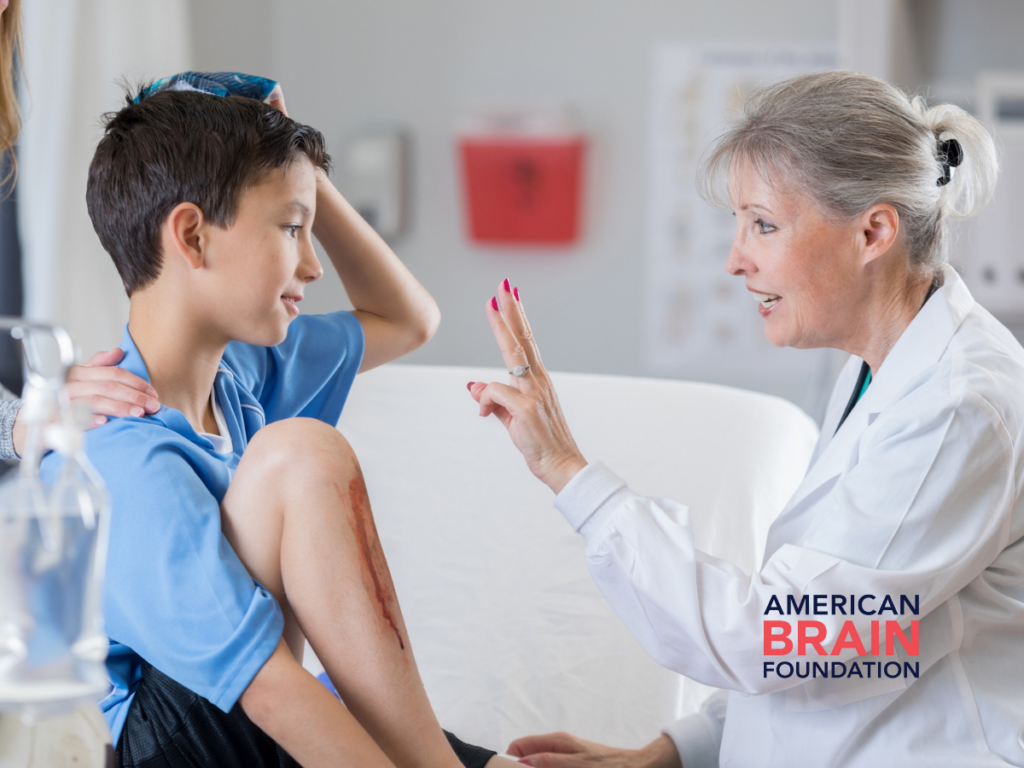 1.6-3.8 million
The estimated number of people who experience a concussion each year
50%
The number of concussions that go unreported or undetected
75%
The percentage of traumatic brain injuries that are considered mild, like a concussion, in the U.S.
Concussion Risk Factors
The number of people who experience a concussion each year is difficult to pinpoint because many concussions go undetected or unreported. However, mild traumatic brain injury accounts for at least 75 percent of all traumatic brain injuries in the United States, according to the Centers for Disease Control and Prevention (CDC). Some organizations are working to improve how concussion data is gathered to show their true impact, assess prevention measures, and give care providers insight through programs like the CDC National Concussion Surveillance System.
Anyone can experience a concussion. However, young children, teenagers, and people aged 65 and older have a greater risk for these mild traumatic brain injuries. Males are at a higher risk compared with females in most age groups, and people in the military and athletes who play contact sports have a greater risk for repeated concussions. Additionally, individuals with a history of multiple concussions have a greater risk for a longer recovery, more severe symptoms, and long-term problems with memory loss, headache, or issues with balance or concentration.
The most common causes of concussion include car accidents, falls, and sports injuries. High-contact sports such as football, basketball, soccer, ice hockey, lacrosse, field hockey, and wrestling can put athletes at a greater risk. For younger children, accidents like a fall on the playground or off a bicycle can cause a concussion.
While not all concussions can be prevented, following safety guidelines can reduce risk. Steps like wearing a helmet or seatbelt can help protect a person's head and body and reduce the effects of a violent impact. It's important to get a prompt diagnosis and medical care because repeated concussions can affect the severity of symptoms. The American Academy of Neurology (AAN) created a Concussion Quick Check app to evaluate if someone has a concussion and needs to see a neurologist.
Concussion Signs and Symptoms
Concussion Research Efforts

Support Brain Research
We need your help to continue to fund brain research projects and find cures. Stand with us in the fight against brain diseases and disorders.
Additional Brain Disease Information
Explore more brain disease information, research, and stories.
BLOG
News and Articles
Discover the latest news in brain disease research, hear stories from people affected by brain disease and their caregivers, read up on brain disease-specific information, and more.