What Are Brain and Nerve Tumors?
Brain and nerve tumors are growths of abnormal cells in the brain, spinal cord, and nerves that branch from the central nervous system to the body. There are many different types of brain and nerve tumors. The most common include glioblastoma, schwannoma, neurofibroma, and neurofibrosarcoma.
Primary brain and nerve tumors originate within the brain and spinal cord. Secondary tumors begin in another part of the body and spread to the brain and central nervous system. Tumors can be non-cancerous (benign) or cancerous (malignant). Some can be surgically removed, while others are inoperable. If a brain or nerve tumor is not removable, doctors will monitor it for growth and change. Tumor growth can cause pain and impair function by putting pressure on the tissues and nerves it impacts.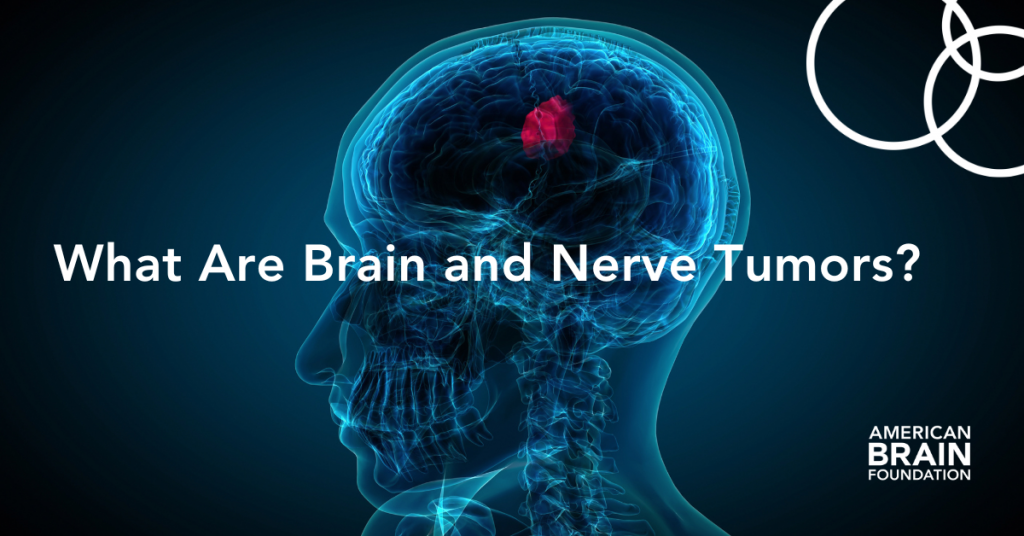 71%
Estimated percentage of brain tumors that are benign
700,000
Estimated number of Americans living with a primary brain tumor
100+
Different types of primary brain tumors
Brain and Nerve Tumor Risk Factors
The exact cause of most primary brain tumors is unknown. The main risk factors for brain and nerve tumors include genetics, exposure to radiation, and age.
Brain tumor risk increases with age. The median age for primary brain tumor diagnosis is 61. Radiation exposure also increases the risk for brain and nerve tumors—specifically exposure to ionizing radiation, which is used in some cancer treatments.
Genetics play a role in some brain and nerve tumors. While the majority of brain and nerve tumors do not have an inherited genetic component, a family history exists in 5-10% of cases. A few rare genetic conditions associated with brain tumors include neurofibromatosis types 1 and 2, Li-Fraumeni syndrome, Gorlin syndrome, Turcot syndrome, and tuberous sclerosis. Genetic counseling can help uncover one's risks for brain and nerve tumors.
Brain and Nerve Tumor Signs and Symptoms
Brain and Nerve Tumor Diagnosis
Brain and Nerve Tumor Treatment Options
Brain and Nerve Tumor Research Efforts
Brain and Nerve Tumor Resources
Brain & Life® Magazine: Brain Tumor Overview
Brain Cancer Overview (National Cancer Institute)
Brain Tumor Information (American Brain Tumor Association)
Glioblastoma Summary (Genetic and Rare Diseases Information Center)
What is Glioblastoma Multiforme? (The Cancer Genome Atlas)

Support Brain Research
We need your help to continue to fund brain research projects and find cures. Stand with us in the fight against brain diseases and disorders.
Additional Brain Disease Information
Explore more brain disease information, research, and stories.
BLOG
News and Articles
Discover the latest news in brain disease research, hear stories from people affected by brain disease and their caregivers, read up on brain disease-specific information, and more.