Alzheimer's Disease Overview
Alzheimer's disease is an irreversible brain disease that affects memory, thinking, and the ability to complete daily tasks. Approximately 5 million people in the U.S. have Alzheimer's disease. It is the most common cause of dementia and accounts for 60 to 80% of all dementia cases. There is currently no cure for Alzheimer's, and the disease is typically fatal within 10 years of onset.
Read on to learn more about Alzheimer's disease risk factors, symptoms, and research efforts.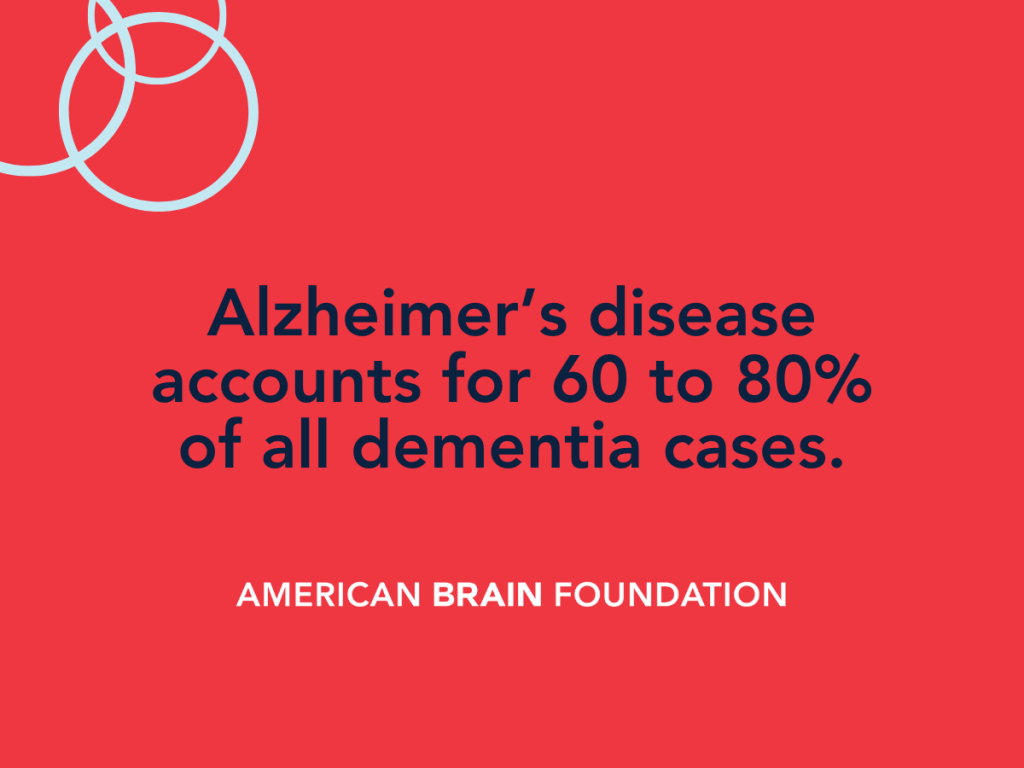 5 million
People in the U.S. have Alzheimer's disease
60-80%
Percent of all dementia cases attributed to Alzheimer's
200,000
People under age 65 have early-onset Alzheimer's
Alzheimer's Disease Risk Factors
Age is the top risk factor, and the risk of developing Alzheimer's doubles every five years after age 65. However, about 200,000 people under age 65 have early-onset Alzheimer's.
Genetic, environmental, and lifestyle factors can play a role in causing dementia-related diseases like Alzheimer's. The most significant factor in early-onset dementia is genetics. If a person has a parent or sibling with Alzheimer's, that person has double the likelihood of developing it.
Cardiovascular conditions like high blood pressure, diabetes and high cholesterol may also be contributing factors to Alzheimer's. In addition, secondary conditions such as stroke can be factors.
Alzheimer's Disease Signs and Symptoms
Alzheimer's Disease Diagnosis
Alzheimer's Disease Treatments
Alzheimer's Disease Research Efforts
Disease Resources

Support Brain Research
We need your help to continue to fund brain research projects and find cures. Stand with us in the fight against brain diseases and disorders.
Additional Brain Disease Information
Explore more brain disease information, research, and stories.
BLOG
News and Articles
Discover the latest news in brain disease research, hear stories from people affected by brain disease and their caregivers, read up on brain disease-specific information, and more.